Ok, I'm pretty much done with the Autumn/Seasonal Brews….pumpkin is pumpkin and they all are starting to taste the same.
The last sample was Arcadia Ales's Jaw-Jacker Ale.
This last consumption of the seasonal brews proved to be better than some but not great.
Subtle hints of spices but I will be honest when I say that the artwork sold me on the purchase. Good stuff, nothing against the brewery but I'm pretty much done with the October brews.
My attention needs to turn to papier mache and finishing a shitload of props that are waiting in the wings.
Cheers!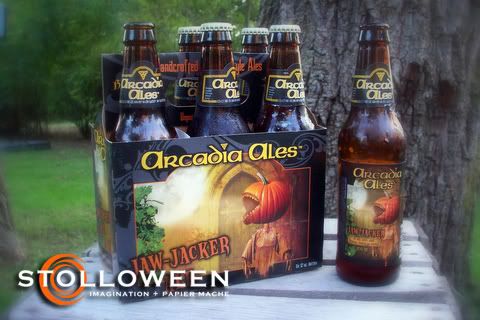 http://beeradvocate.com/beer/profile/454/38635