I really like dragons, and dinosaurs for that matter.
I have made papier mache dragons and taught a class on making mache dragons. I like all kinds of dragons,big, small, fierce or friendly.

I thought I would share these series of dragon sculptures on display in our city during the summer months.

(Originally Written June 05, 2008)
Tonight our family took a trip downtown to visit the artists market and take a look at some of the dragon sculptures on display. Midland's theme is "Summer Of The Dragon" and over 20 artists created dragon sculptures that will be on display throughout the summer.

The dragons were created from various materials and vary in size.

Dragons contain a bit a Halloween flavor and even though they are considered art I thought of it in terms of a whole lot of potential props.

There were no signs crediting the artists or naming the medium but in many cases you could tell what they were made from. Even though this isn't 100% Halloween I thought you might enjoy seeing some different interpretations of dragons and see some of the different techniques and materials used.

This was a rather large piece and I'm not really sure how it was created, almost felt like papier mache but I wasn't positive.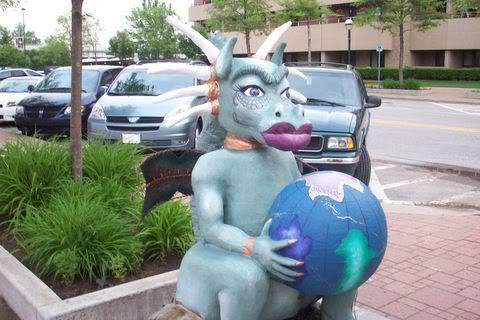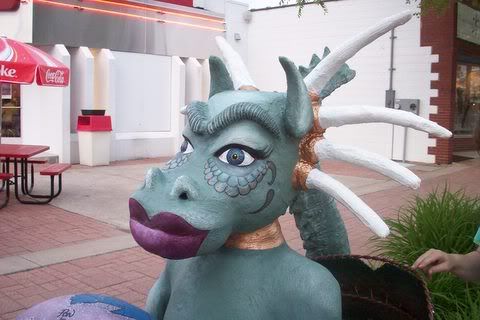 This is one of my favorites. This dragon was carved from a block of foam then covered with epoxy, painted and clear-coated. I've had the pleasure to meet this artist and really admire her work. Love the slime.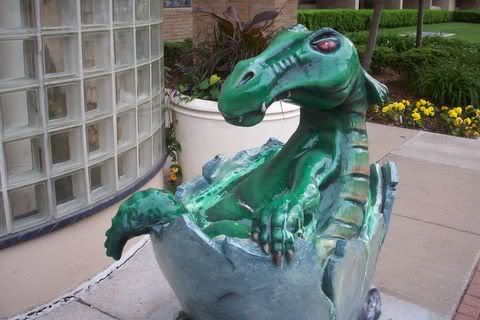 The same artist also used the same technique to create this dragon.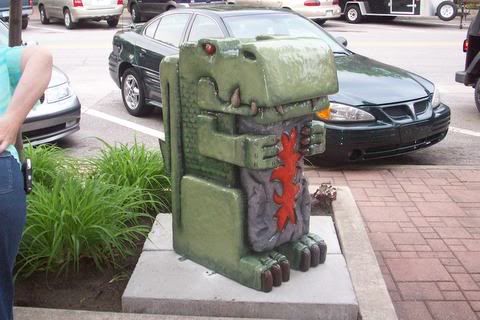 This dragon was made from some form of concrete or cement.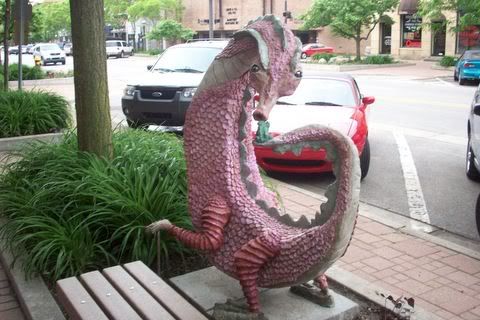 Not sure on the medium of this guy, like the pose.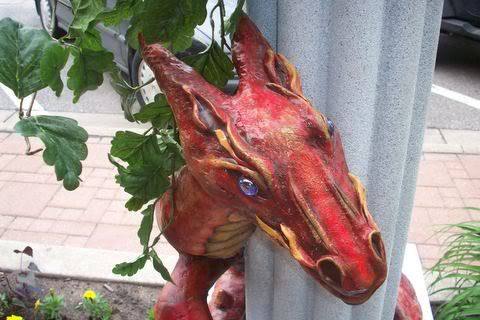 One created from fabric.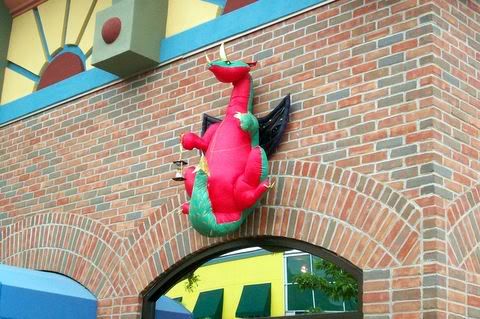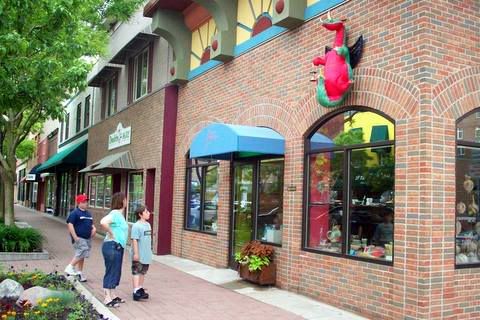 This one was created from sort of clay.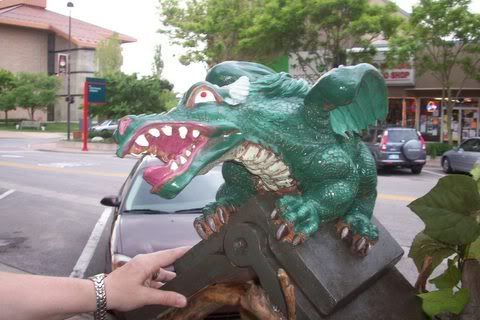 Really liked this dragon as it had a ton of personality and it was made entirely from steel.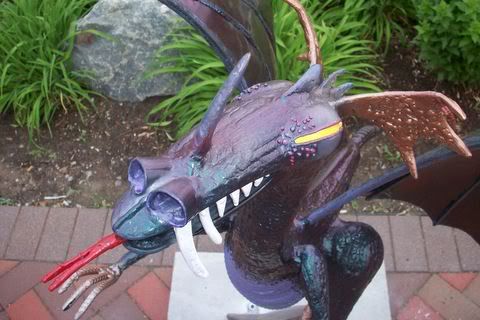 The sleeping dragon was pretty cool. I'm assuming it was made from fiberglass.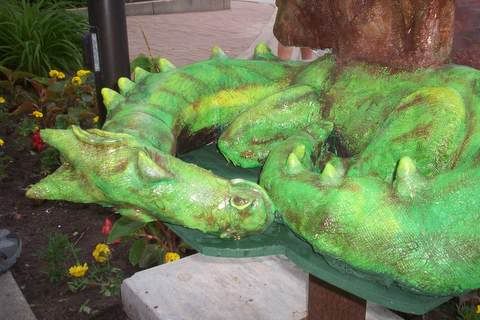 Here are a few more interpretations.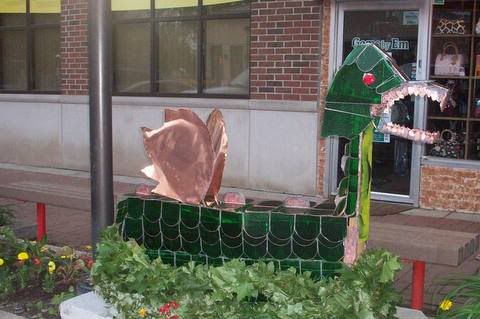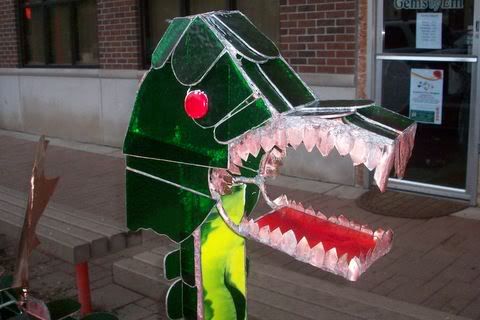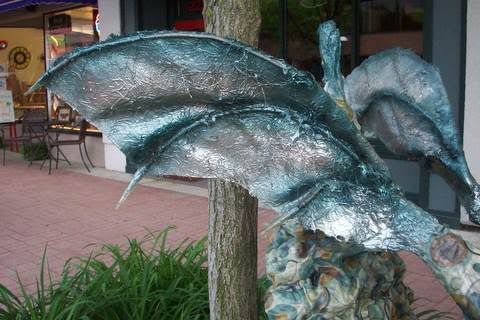 Final Note: The dragons have been on display in downtown Midland, Mi since July 5th and unfortunately many have been repeatedly vandalized. I guess no one should be especially surprised in this day and age, still very sad and discouraging.