Meet Digger.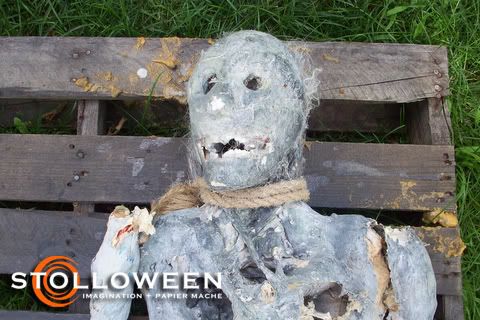 Digger was one of the very first papier mache props I made for our first yard display in 1992. Digger had many great year's greeting TOT's as the caretaker of our little homemade cemetery. All the neighborhood kids knew him by name, he's pretty special.
Digger has not been treated well. He has been abused, improperly stored, chewed on by squirrels and basically mistreated in every way imaginable by his creator.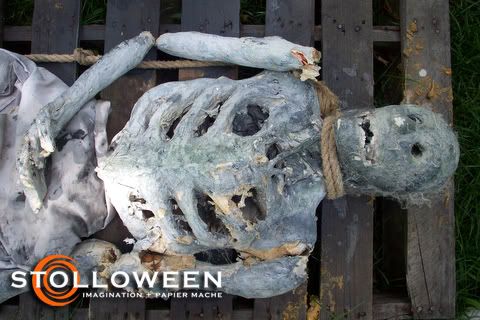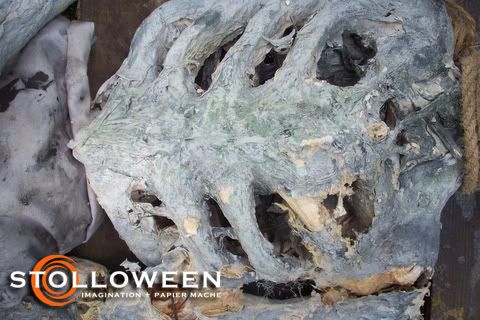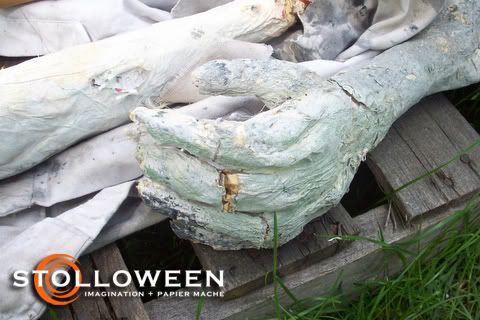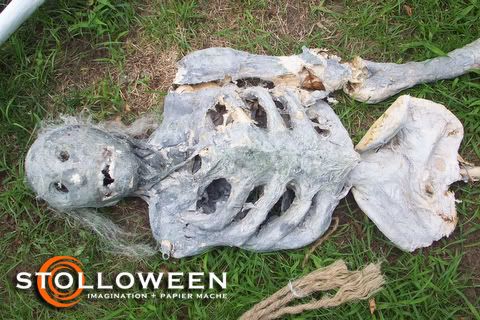 Digger is still dear to my heart and I regret neglecting him over the year, so to make it up the old boy I would like to repair him and give him center spotlight in this year's evil pumpkin patch. The question I'm wrangling with is choosing restoration or reimagining.
Restoration remains I repair him using the same materials originally used in an attempt to bring him back to the state he was in 1992.
Reimagining means using the basic form but redesigning him using new materials basically creating a new character built upon the old armature.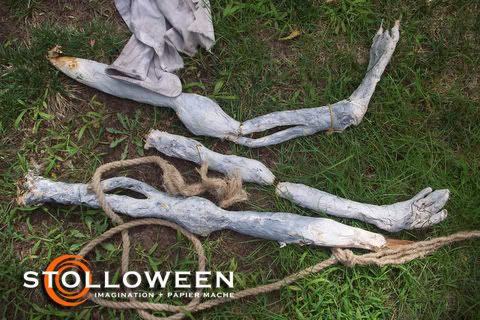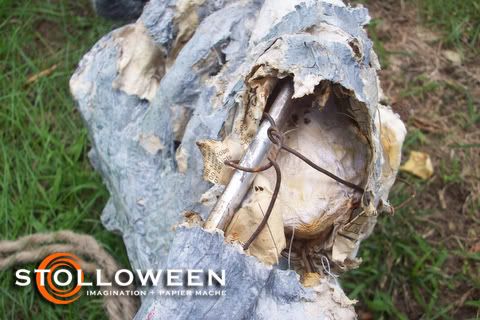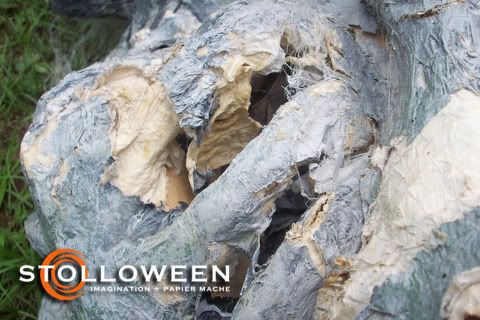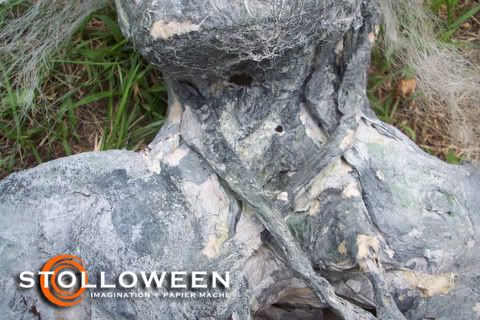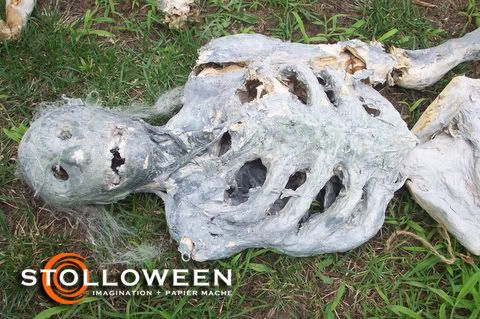 As you can see from the photos there is considerable damage.
Restoration? Reimagining?
Comments welcome.
-scott